Lead Pastor
Larry Nutbrown
Pastor Larry became the lead pastor of Abbeydale Christian Fellowship in August 2016. Previously he had pastored in Entwistle, Alberta; Simcoe, Ontario; and Lisbon, Portugal.
Over his 30+ years of ministry, God has given him the privilege to explore and explain Scripture. The fruit of that labour has been the enjoyment of God. Connecting with others on the same journey and encouraging them to fully engage in the life of faith brings a similar joy.

Larry is married to Heather. God has enhanced their life's experiences with 3 children and 4 grandchildren – a whole lot to smile about. Usually they are part of their other interests in life like picture-taking, hiking and biking.
Pastor
Chris Hughes
Pastor Chris Hughes has been a pastor at Abbeydale Christian Fellowship since March 2012.
His specific areas of focus are with the youth group, outreach, small groups and discipleship. He loves getting to hear how God is at work in people's lives and walking alongside folks as they follow Jesus together. Chris is married to Rachel and father to Joshua and Martha.

He loves to read, play games, and is a graduate of Nazarene Theological College with a Master of Arts in Theology.

Church Administrator:
Sandra
Sandra has been a member of ACF since 2002 and our administrator since June 2014. Sandra enjoys being part of the ACF team and answering your questions. Sandra is a SAIT graduate.

After work, Sandra enjoys horseback riding, nature, time with her family, and walking.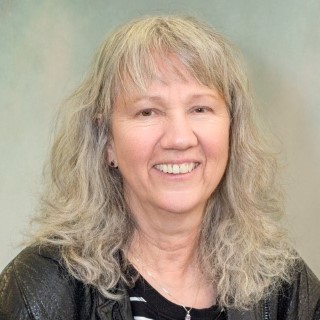 Church Caretaker: Laurie
Laurie became the church caretaker in 2017.